Maintaining Your Certification
Download the Guide on How to Maintain Your Certification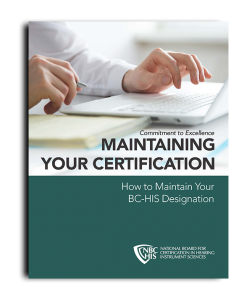 The Three-Year Cycle
Certification maintenance is on a three-year cycle as illustrated below. Continuing professional development is important because it ensures your continued excellence in the hearing healthcare profession.
It is an ongoing process and continues throughout your professional career. Twenty-four (24) continuing education credits are required in each three-year recertification cycle.
When you revalidate your credential annually and then recertify every three years, you demonstrate your continued commitment to your professional development and growth and assure your clients that you are maintaining your knowledge base.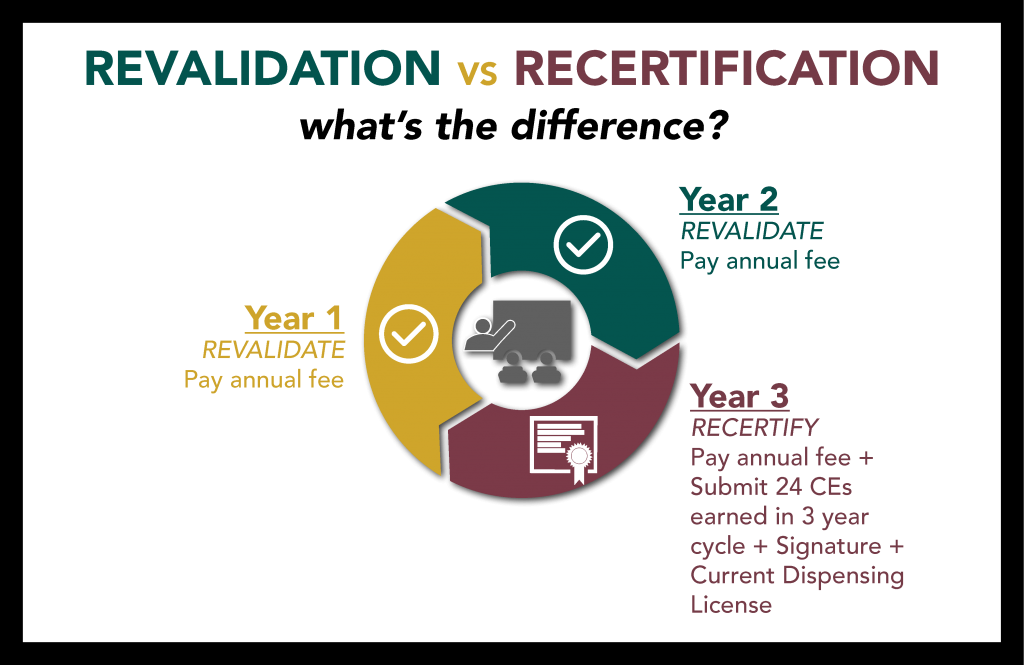 Download the Certificate Maintenance Worksheet and keep track of your 3-year cycle!
Sources for Approved CEs
IMPORTANT NOTES
We are unable to allow any exceptions to this requirement. If your 24 CEs are not completed within your three-year cycle, you will not maintain your certification. We are not able to offer any extensions, exceptions, or a grace period.
Any additional CEs earned during a particular cycle cannot be applied to your next three-year recertification period.
RESOURCES TO OBTAIN CONTINUING EDUCATION CREDITS
All CEs obtained for recertification by U.S. certificants must be approved by AAA (audiology.org), ASHA (asha.org), or IHS (ihsinfo.org). Check with your CE providers and make sure they have applied for course approval from one of these organizations before taking courses. This applies to self-study programs, webinars, conferences, training seminars, and online education. For international certificants, CEs granted by other hearing health care organizations are reviewed on an individual basis.
To include AudiologyOnline or other IHS-approved courses on your record, send a request to the International Hearing Society (IHS) to post the CE credit and issue an IHS certificate of attendance. Send an email to professionaldevelopment@ihsinfo.org, and include the following:
Proof of attendance, certificate, or AudiologyOnline transcript
Last four digits of your Social Security number
Your mailing address
To submit AAA and ASHA approved courses that are not also approved by IHS, send verification to info@nbc-his.com.